Helping King Abdullah Port achieve the 2030 vision targets
Overview
CIT currently delivers a bundled service offering to King Abdullah Port (KAP) providing cleaning and pest control services.
What did the client need?
Previous cleaning methodology was based on conventional cleaning. Emphasis was made by KAP representatives that technology and innovation should be the focal point of the service delivery model.
How did we help?
Introduction of van mounted smart water tank cleaning system
Our Clean Environments team introduced the first in KSA van equipped with a smart water tank to clean all KAP's façade, signs and street furniture. Not only did this system eliminate the risk from working at height it as well allowed our cleaners to complete tasks more productively and efficiently
Achieving a unique carbon status
One of our aims was to allow our client to increase its carbon footprint, by providing a service that lessened carbon emissions. We did this by totally eliminating the use of chemicals from our entire cleaning methodology. Do you want to know how we exactly did this? Contact our clean environments team for more information!
You might also be interested in…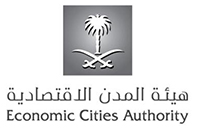 Driving service excellence at Economic Cities Authority