We recognise that first impressions count, and so we're committed to delivering first class landscaping and pest control services. CIT is the natural choice for your company when it comes to creating and maintaining beautiful, clean and safe grounds. We as well offer a comprehensive range of commercial pest control services, including rodent control, bird control, insect and fly control, reptile control and wildlife management. We cover everything from technical inspection and routine preventative services and pest proofing to clearance works and the removal of pest contaminated waste.
Commercial grounds maintenance
We really care about creating and maintaining the perfect corporate grounds with manicured lawns, aesthetically pleasing borders, healthy plants and beautiful trees. This is why we've adopted first impressions count as our slogan.
Working with CIT means you decide to team up with the best horticultural experts in the market who can make your grounds look beautiful in all seasons.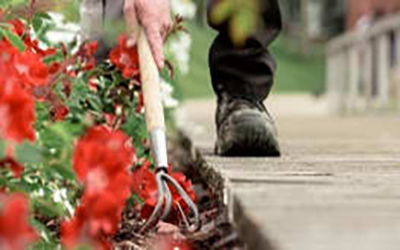 Hard landscaping
Whether it's fencing, path creation, tree planting, or a larger landscaping project, CIT is your perfect partner to change your grounds and create new landscapes. As a leading landscaping company we are experts in hard landscaping, offering a full range of services, including; fencing, creating paths and decking, laying down new steps, testing soil and improving where necessary, creating new planting areas with shrubs and hedges, tree planting, installing walkways and pavements.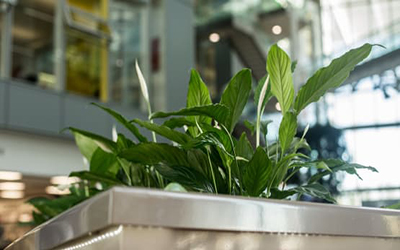 Interior plants
CIT is the natural choice for greening up your workplace with beautiful and healthy interior office plants. This is because we understand your needs for a best value service working seamless with your facilities teams, creating a sense of well-being at work for all your employees.
Intelligent pest management
Intelligent pest management is transforming pest control for the FM sector, providing real-time information, reducing risk, optimising hygiene, and meeting and exceeding the standards expected by safety auditors.
One of the key benefits of intelligent pest management is the partnership that we develop with clients to help achieve a pest-free environment. This integrated approach allows for two-way communication that allows us to fully understand the scale of your problem, leading to effective treatment and preventative measures.
Steps to an intelligent pest management approach:
Understanding your pest risk
Recommending the right solutions
Implementation of the program
Reporting & monitoring 24/7
Auditing and evaluation
Range of services
We provide comprehensive solutions for every pest that dares to invade your business. We custom fit every pest management solution to your specific business needs in order to keep your facility pest-free. Our range of integrated pest management services include:
Rodent control
Bird control
Termite control
Bed bugs control
Cockroach control
Mosquitoes and fly control
Reptile control
Wildlife management
We as well understand that every industry, business and individual environment is unique. We have industry-specific protocols, and we back up our services with an ironclad guarantee.