We're one of the largest cleaning companies in KSA, looking after some of the biggest private and public sector names. But, as a CIT client, you will still receive the same care and attention as clients did when we started over 20 years ago.<br>From Saudi to UAE, our world-class team operates sustainabale commercial cleaning services in every sector you can think of, including commercial, retail, events and leisure, transport, healthcare and food manufacturing. We can clean shops, world-famous hospitals and international airports, as well as large
industrial plans and remote mining sites.
A fresh approach to cleaning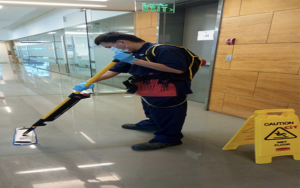 Facility cleaning
As one of the largest facility cleaning companies in the GCC, we provide a full range of facility cleaning services which as well include a range of specialised services such as air and kitchen duct cleaning, steam carpet cleaning, and mobile services such as facade and periodic deep cleaning. We can clean your facility Saturday to Friday 24/7, 365 days a year if that's what you require.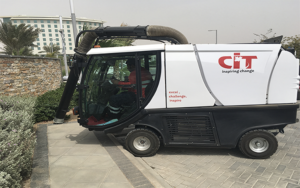 Municipal cleaning
Our municipal cleaning services takes full responsibility of ensuring your city is kept clean and tidy. We provide street sweeping, cleaning, street furniture/asset cleaning and beautification services for the maintenance of pavements and public areas, as well as a state-of-the-art environmentally friendly collection of waste in residential areas. We deploy worldclass municipal cleaning equipment that has become the first of its kind in the Middle East.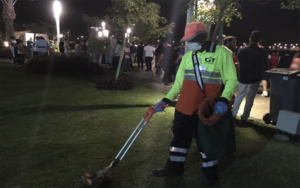 Waste management
Our waste management services offers sustainable solutions for communities across KSA. Our innovative range of waste management services includes cutting-edge technology such as smart bin sensors, automated route optimisation, as well as advanced fleet consisting of eco-friendly vehicles, for optimum performance. Our aim is to provide the most innovative waste management services which ultimately leads to the most cost-efficient service for our clients.