Maintaining clean environments into the digital age at King Abdullah Economic City
Overview
CIT has been providing strategic outsourcing services to King Abdullah Economic City (KAEC). There are 150 CIT staff working at KAEC, including gardeners, municipal cleaners, office cleaners and pest controllers. Amongst the services we provide to the City is the cleaning of public and residential areas including Juman Park, Go Kart, Al-Waha residents and the entire Bay La Sun area.
What did the client need?
Aiming to become the worlds first smart city, the transformation from traditional cleaning systems to a more technology driven service offering was vital. Previously cleaning services were being delivered using a traditional model, whereby cleaners were assigned a fixed task throughout the day, for example a toilet cleaner fixed for a specific toilet for 10 hours.
Furthermore, data was not a major source for measuring performance. Customer service questionnaires and satisfaction surveys were not an integral part of the service offering.
How did we help?
Introduction of lean cleaning
CIT has introduced the first mechanical pedestrian sweeper In KSA at KAEC. This has led to a more efficient and productive service offering. Instead of 8-10 cleaners being used for blowing/removing dust from pedestrian walkways, CIT has deployed one cleaner along with the mechanical pedestrian sweeper to complete the required task. During this task, the aim is not only to remove dust from pedestrian walkways, but to vacuum all litters that surrounded the area. Rather than blowing dust away, this cleaning process allows for dust to be suctioned and consequently provides another advantage to the methods that were previously being practiced.
Introduction of technology
After conducting a detailed site survey, our clean environments team concluded that the most efficient service delivery model is to implement technology for the provision of toilet cleaning services. Consequently, motion sensors were installed in all toilets which allowed for a more proactive approach to toilet cleaning. These motion sensors tell us when to service toilet areas against a set alarm system, meaning toilets were now being cleaned as and when required. This provided more flexibility for the operation teams to complete more tasks throughout the day.
Real-time customer surveys were used via CIT Smart Audits app, which allowed the clean environments team to measure customer satisfaction levels by generating QR codes that are to be scanned by customers wherein real-time feedback is provided. This allowed us to promptly concentrate on areas where customers felt further attention was required and as well provided us real time insight on the services being delivered.
You might also be interested in…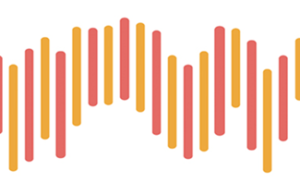 Gather all insights and data about your toilets