Introducing game changing technology at Al-Baitha Bauxite Mine
Overview
CIT currently delivers overburden removal services in Al Baitha Bauxite mine, aiming to complement the Bauxite mining activities executed by the client Maaden Aluminum Company (MAC).
What did the client need?
CIT is required to strip the overburden identified in the client's (MAC) mining plan in order for them to start Bauxite mining after CIT concludes the overburden removal for the respective mining area. As a result CIT became a critical part of the mining team.
How did we help?
Cost Saving
Due to our lean cost structure, CIT was able to propose a very competitive price to the client. This price point allowed the client (MAC) to significantly reduce its overall mining cost which was very important due to decrease in the commodity prices over the last few years.
Efficient Operations
CIT mobilized the required fleet of equipment eight days before the commencement date and that was due to the fantastic efforts of our logistics team. Since starting the operations, CIT has exceeded the targeted production by 34% and improved past production by 52%. This allowed the client to exceed the expected Bauxite ore production and expand its mining plan.
Innovative Technology
CIT has introduced an equipment tracking technology which was the first of its kind in the mine. This tracking system has allowed to the client to follow the movement of the equipments as well as generate real time data on its output and efficiency. Not to mention it allowed us to optimize the utilization of our fleet and to have an efficient and cost effective operation.
Local Beneficiation
Local beneficiation and Saudization is a very important part of CIT's core values. In this project we employed and continue to employ candidates that reside within a 20km radius of the mine. Not to mention, a strict policy was put in place to ensure requirements onsite are procured from local vendors. Such steps are taken to ensure that the locals benefit from the presence of CIT in their local area.
You might also be interested in…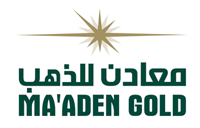 Providing drilling services to Al-Mahad mine since 1993