From a specific scope of work to a complete turn-key mining operation, CIT has the knowledge, experience, people and equipment to build the entire surface infrastructure and underground mine as well as the ability to provide a full production mining service.
This has led clients to trust CIT to commission engineer and perform production drilling and blasting of their mineral deposits. These services extend to ore haulage, crushing and conveyance to surface for processing.
Comprehensive earthwork services
Mining services
CIT is continuously evolving its techniques for traditional exploration and looking for new innovative mining methods. Depending on the preferred production mining methods, CIT will tailor the fragmentation, loading, haulage and the auxiliary operations.
In striving for lowest overall cost and maximum productivity, CIT is able to recommend mining methods to optimize control and productivity of production mining within the given geological framework and the existing or suggested infrastructure.
Several of our world class clients have commissioned CIT for complete turn-key mining projects including our full production mining service. CIT's production mining service is an efficient and economical method to operate your mine.
Members of CIT's management and technical staff have extensive production mining experience in a variety of mining methods including:
Room and Pillar Mining
Sublevel Stoping
Shrinkage Stoping
Cut and Fill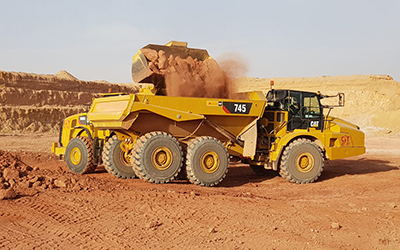 Crushing and earthwork services
CIT has the most modern equipment fleet which can provide a full turn-key solution that allows customers to concentrate on their daily operation and provides a fixed price service that offers a known cost per tonne/BCM.
We can offer single stage or multi-stage crushing trains to suit all requirements.
We can provide crushing and screening services to projects varying in size from 10,000tn to 1,000,000tn matching both capacity and requirement to each job. We ensure on time production and to the customer's exact requirements.
We specialise in providing contact crushing and screening services to the following industries:
Quarrying- hardstone aggregate production
Recycling/ demolition and production of aggregate from waste.
Mining and exploration